My Flood Elevation Epiphany Explained In A Fit Of Mixed Metaphors
Originally posted 02/15/2019 ...
Views: 241
South Louisiana has a problem and we share it with a generous helping of the flatter locations in our nation.
When it rains here, it sometimes pours and, in heavy rain events, we can suffer dangerous and destructive flooding.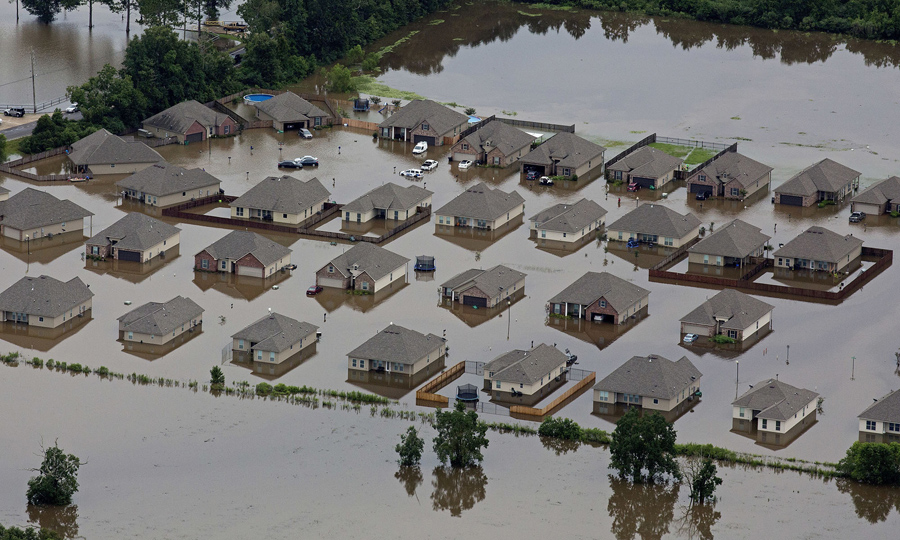 In less than twenty years I have been tangentially-tangled in three such events: Tropical Storm Allison; Hurricane Katrina; and the unnamed "500-year" Louisiana rain event of 2016. In the earliest of these, I was affected as a local government official, during the latter two as a real estate professional.
Now, if flooding acts like a sweeping knife blade, then flood insurance premiums are the resulting wounds that never heal. So we have a National Flood Insurance Program that involves all U.S. taxpayers in the subsidy doctoring of those wounds. And there's the rub. People tend to be averse to continuously have to place pressure on the wounds of those who live in the floodplain.
Over the past few years, Congress has sweated like a WWF wrestler with the costs of the NFIP. Meanwhile, I pig-headedly pursued an answer to what seemed to me to be a simple question: Why does the Federal Emergency Management Agency allow homes built on mounds of dirt to be removed (through a process titled Letter of Map Adjustment or LOMA) from the determined Special Flood Hazard Areas and thus exempted from flood insurance requirement by mortgage providers, but not give the same financial benefit to homes elevated on pier and beam structures. I self-righteously observed the perhaps unintended result of widespread land-fill practices as a repudiation of the traditional Louisiana "raising" of homes on piers or blocks, unfair and short-sighted.
Instead of getting an answer, I encountered congressional offices, federal government officials and local legislators with the hair raised at the back of their necks and going to their corners for a fight I had not intended to pick.
Then I had a very interesting discussion with a local insurance agent on the subject. Referring to FEMA, she said, "They are concentrating on the land", and, of course, insurers are concentrating on the risk.
Yet the light had not yet come on in my head.
This morning it hit me like an anvil. I was missing the proverbial forest by concentrating on a single tree. The voice in my head shouted like thunder,
"FEMA does not map the elevation of structures, dimwit, they map the elevation of land!"
Duh, when the topography changes (my insurance agent friend had even referred to their work as the study of topography) they have a process for acknowledging that change. Their notice of any structure in their regulations is merely incidental in their purpose of mapping the ever-changing surface elevations.
Okay, whew, I have resolved my intrigue with a resounding thump. Now, who is going to take up the torch and address like a laser the inequity of "fill" vs. "pier and beam" elevation and the blinding inequity of high-as-a-kite-in-April flood insurance premiums for some homeowners and not others?
[Maybe more urgently, which of you, dear readers (read: "English Language Arts people"), is going to inventory all the metaphors (fun? I was stretching these like a sun-dried rubber band) in these meandering paragraphs or even explain to me, once and for all, the difference between metaphors, analogies similes. On your mark, get set, go!]