25 Clever Uses For Everyday Items In The Garage
Give new life to old things by transforming them into smart storage for the garage.

See the slideshow with information for each of the 25 ideas: https://www.hgtv.com/design/decorating/design-101/clever-uses-for-everyday-items-in-the-garage-pictures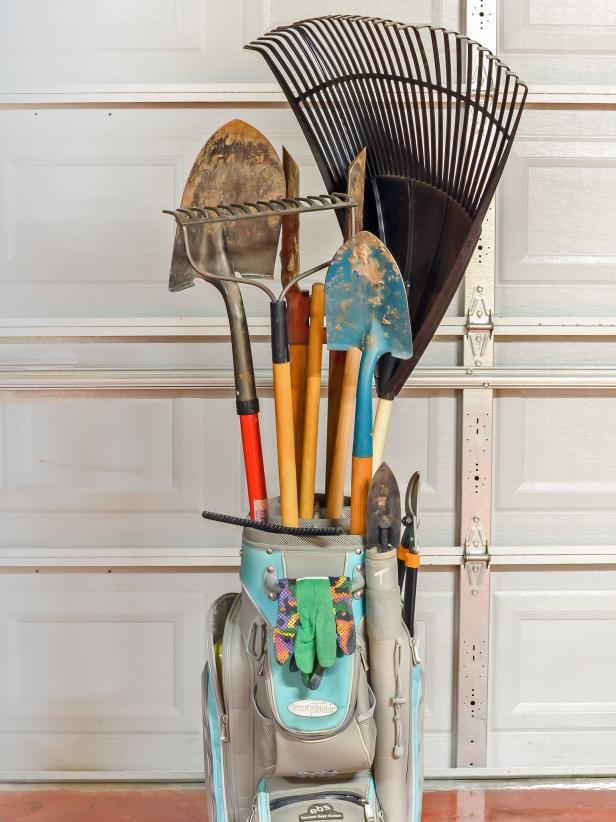 Storage Station: An old, sturdy golf bag makes a perfect storage station for gardening tools large and small. Rakes and shovels fit in the top, and the pockets are perfect for gloves, a bulb planter and other hand tools.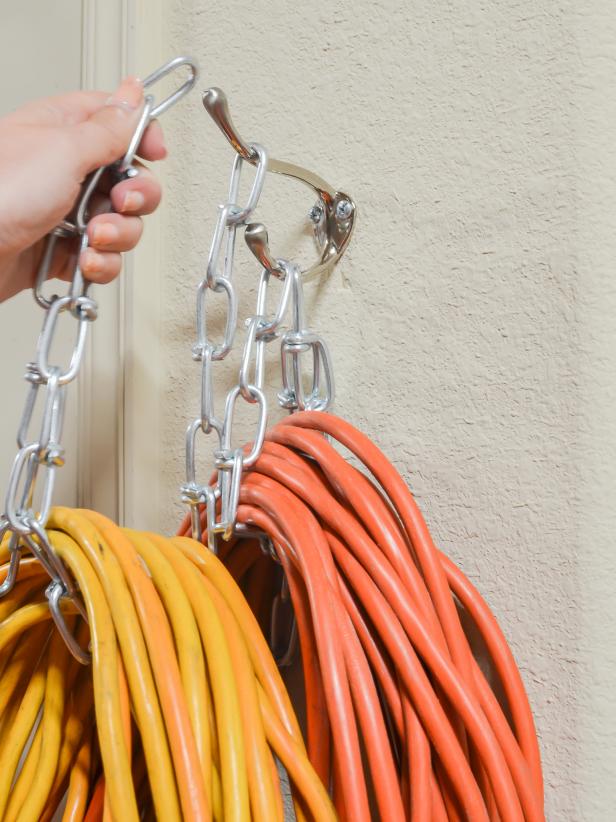 Chain It Up: If you have a pile of tangled extension cords in your garage, try this inexpensive hack. Use 1' sections of chain to hang cords on a coat hook. Mount the coat rack on a stud or use wall anchors, and hang two cords from each hook to create wall storage.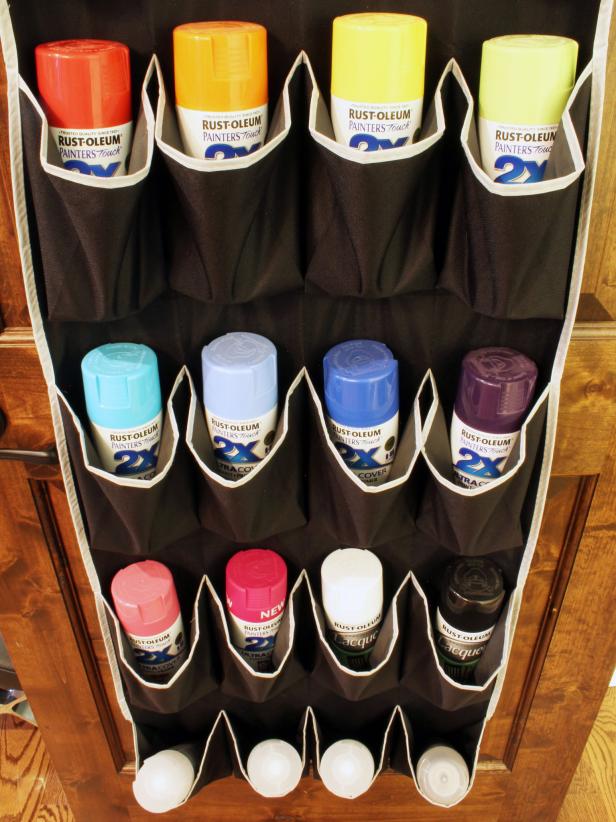 Upcycled Shoe Organizer: Use an over-the-door plastic shoe organizer to hold spray paint. You'll be able to see all the paint colors available in one quick glance.